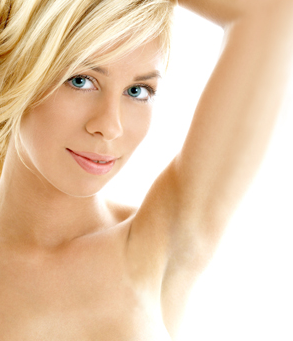 Over 18 Years of Personalized and Expert Care in Laser treatments.
Our cutera technology is the pioneer in laser services and the first to be fda approved for hair removal


Come in to learn why we are the busiest clinic in the north for laser hair removal
If you are looking for the best in laser technology and service in Northern Ontario, All About Massage Day Spa has you covered! Roxanne, our full time technician has seen thousands of clients with great success and has helped them achieve their hair removal goals.
At All About Massage Day Spa we use Cutera, the pioneer in advanced laser technology. In April 2016 we were the first spa in Ontario to use their latest Nd:YAG laser, Excel HR™ which is the most effective hair removal technology for all skin types. It is safe, effective and comfortable. We offer unbeatable results do to our advanced technology. Our past and current clients can attest to that!
How does laser hair removal work? If you want to start right away, before coming to see us the area your want treated will have to be shaved. If you are not sure, make an appointment for a free consultation with Roxanne. You will need to come see us every 6-8 weeks and we suggest six treatments. You should follow our suggested treatment plan for best results.
We also see many clients that have Polycystic ovary syndrome (PCOS). This is a common condition that affects how a woman's ovaries work. This condition often means that the high level of "male hormones" may cause excess facial or body hair. LHR can help to keep this hair growth in check, and some of our clients visit us on a regular basis. When this is the case, we help to make sure long term treatments are affordable.
Some of our popular packages are:
Underarm (axilla) Package of Six - $500
Bikini Package of Six - $500
Brazilian Package of Six - $700
Lip or Chin Package of Six - $370

Contact us for more details or to book your free consultation (705) 675-6777
Don't just take our word for it, below are some client reviews:
"I love this place! The staff are very nice and polite! They greet you when you come in! Roxanne is doing my laser hair removal treatments! She's awesome, very informative and makes me feel very comfortable!" ~Colette
"Went in for laser hair removal on my legs and bikini line. Roxanne was great! She was very friendly and entertaining and also made me feel comfortable for the time that I was there. The prices here are also great!" ~Mireille
Trust our reputation
Our clients see results with our Laser Hair Removal. Ask around.
Now men and women are making unwanted facial and body hair a thing of the past, thanks to CoolGlide© laser systems. No more painful waxing, electrolysis or razors! All About Massage and Laser Services has been serving Sudbury area clients for over 17 years. Our dedicated technician, Roxanne, has seen thousands of clients and helped them reach their hair removal goals. CoolGlide© laser systems deliver 21st century technology and is cleared for permanent hair reduction. CoolGlide© lasers can treat men and women of all skin tones safely and effectively.
| | | |
| --- | --- | --- |
| Area | Per Treatment | Package of 6 |
| Mid brow or ears | $45 | $250 |
| Lip OR chin | $70 | $375 |
| Lip AND chin | $85 | $450 |
| Feet OR hands | $85 | $450 |
| Neck (front OR back) | $85 | $450 |
| Neck (front AND back) | $100 | $525 |
| Full face | $100 | $525 |
| Beard Sculpting Package of 6 | | $425 |
| ½ arm | $150 | $650 |
| Full arm | $175 | $950 |
| Underarm | $100 | $500 |
| Linea (navel to bikini) | $75 | $450 |
| Nipple | $70 | $375 |
| Full chest & abs | $350 | $1800 |
| Full back | $350 | $1800 |
| Full back & shoulders | $425 | $2200 |
| Chest | $300 | $1200 |
| Abs | $300 | $1200 |
| Bikini sides | $100 | $500 |
| Bikini sides and top | $125 | $575 |
| Brazilian | $150 | $700 |
| Men's Brazilian Package of 6 | | $650 |
| Full leg | $400 | $2250 |
| Full leg & bikini | $450 | $2500 |
| Full leg & brazilian | $500 | $2700 |
| Lower leg | $250 | $1400 |
| Upper leg | $275 | $1500 |
| Upper leg & bikini | $350 | $1850 |
| Sacrum (low back) | $100 | $500 |
| Glutes | $125 | $650 |
We all want to look good in pictures,but skin imperfections such as facial redness, blemishes, discoloration, and scarring can make us feel less confident. Here's how excel V™ can help! excel V provides precision laser treatments for today's most common esthetic and dermatologic skin concerns to quickly give you a clean, #nofilter complexion. excel V is the most advanced esthetic technology that combines two powerfully precise lasers to target and eliminate vascular concerns (redness, unsightly veins) and benign pigmented lesions (age spots, sun spots, discoloration) on the face and body.
Laser Facial Rejuvenation
Environmental and natural aging have an impact on the quality and health of our skin. As a result, skin imperfections, slight pigment irregularities, larger pores, slight redness and rougher skin are common signs of premature aging that can be a concern. For better or for worse, your face and your image appear everywhere.
Laser Genesis can make you proud to share your image. How? Micro-pulses of laser energy activate collagen remodeling to improve the appearance of fine lines and wrinkles, and diminish the signs of aging such as facial redness and brown spots. The result is a glowing, camera ready complexion.
Cutera's proprietary Laser Genesis is a non-invasive , year-round esthetic treatment, designed to help polish and perfect superficial skin revitalization concerns, with no-downtime. This process stimulates the growth of natural collagen that diminishes redness and scars.
Laser Genesis promotes vibrant and healthy looking skin in men and women with a comfortable, warming treatment that can be done year round, on all skin types. Now you can have a youthful appearance by treating those conditions that are typically associated with premature signs of aging and sun damage. Patients will slowly start to see results a few weeks after starting treatment as the cells deep in the middle layer of the skin begin to repair and rise to the skin's surface. Multiple treatment session, spaced 2-3 weeks apart, are needed to notice improvements in texture, redness, and scarring. This "lunch time" facial will take approximately 30 minutes, and you can immediately return to your normal daily activities.
At All About Massage, we have options for controlling, eliminating and decongesting breakouts on the face and body as well as for removing acne scars. Cutera® Laser Genesis is a non-invasive acne treatment that uses heat to kill acne, and stimulate dermal regeneration to reduce the appearance of scarring. This 1064nm laser uses controlled heat to kill acne causing bacteria while simultaneously treating redness and early scars caused by acne in the skin. It is usually used on the face, and neck, but is also effective on the back. We recommend 4-6 treatments, spaced out every 2-4 weeks to see the best results. Packages available for the best pricing.